Bernadette Spong, MBA
Chair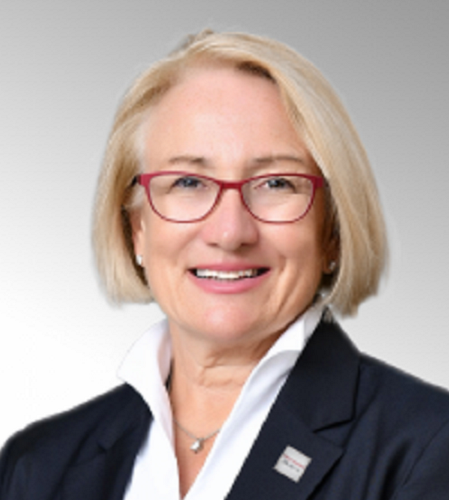 Chief Financial Officer
Orlando Health


Bernadette Spong joined Orlando Health in 2015 as chief financial officer, overseeing all facets of financial and population health services for Orlando Health that include finance, revenue cycle, care coordination, supply chain, information technology, real estate, facilities management, the clinically integrated network and accountable care organization.

OHI is a $3.8 billion healthcare system. Recent financial accomplishments include:
• Upgrade of bond ratings to A2 by Moodys, A+ by Fitch and A+ by Standard & Poors.
• Oversaw the sale of $900 million of debt with a net present savings of $50 million on the refunded debt.
• Finished 4 consecutive fiscal years with operating income exceeding budget.

Prior to joining Orlando Health in 2015, Ms. Spong served as senior vice president of finance/chief financial officer of network hospitals for the University of North Carolina (UNC) Health Care based in Chapel Hill, North Carolina. She held the same position for the 665-bed Rex Healthcare, one of UNC Health Care's member systems.

Ms. Spong is a licensed CPA in Florida and North Carolina who holds a bachelor's degree in accounting from the University of North Carolina-Greensboro and an MBA from Elon University in North Carolina.

Ms. Spong serves on the board of directors for Quest, Inc. and Rollins College Crummer Graduate School of Business. Among her numerous honors and awards are the Becker's Hospital Review 2014-2018 "130 Women Hospital and Health System Leaders to Know" and Becker's Hospital Review 2014-2019 "150 Hospital and Health System Chief Financial Officers to Know." She is a frequent keynote speaker at community events, including the 2016 Orange Appeal Orlando Women's Conference where she spoke about her experiences as a CFO.