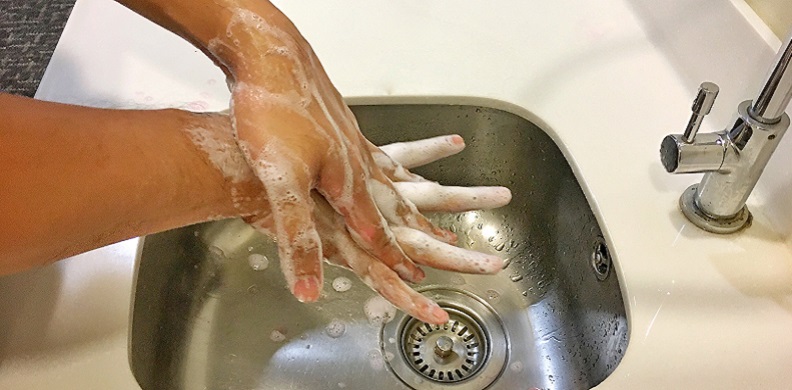 My Unexpected Journey into Advocacy
Clostridium difficile (C diff) is the most common healthcare associated infection, impacting tens of thousands of U.S. families each year. Mine was one of them.
Posted under: Other, Quality of Care
Losing a parent is always painful. It's particularly excruciating when their death was preventable. Before my mom died from a clostridium difficile (or C diff) infection, I had never heard of it. It was a week before my 28th birthday when I received a call from my mom's doctor that they needed me to come in and discuss treatment for an infection she had contracted. She had been admitted the night before to get treatment for pneumonia.
I went that morning to see her, and her doctor had explained she had contracted C diff-he roughly explained what it was and that she was going to be treated for two weeks with antibiotics.
She died less than 12 hours after being diagnosed.
The day she died was the most devastating day of my life. I had lost my father to cancer 3 years earlier and I felt like my whole world had turned upside down in a blink of an eye. I can't even explain in words the flow of grief and frustration. How could a "simple" infection have done this? Why had I never heard of this?
A few weeks later I started my research, and my advocacy journey started a few years after that. It's my hope that my loss can help others by raising awareness of C diff and other Hospital Acquired Infections that are preventable.
Tens of thousands of U.S. families are impacted each year by C. Diff. This illness is hiding in plain sight. Nearly 30,000 people die the United States die from it annually. Approximately 500,000 people get sick each year. Yet 70% of Americans don't even know about this disease.
C diff is a bacteria that causes diarrhea and inflammation of the colon. Anyone can develop a C diff infection. Factors of added risk include taking antibiotics, staying in a health-care facility and being older than 65. C diff is the most common healthcare associated infection.
Given that C diff now kills more Americans each year than HIV/AIDS, its stunning that only a third of us have heard of it. C diff is largely preventable, and knowledge is the key to prevention. With knowledge, a well-informed patient or caregiver can take action to prevent its spread, such as ensuring good hand hygiene and using chlorine bleach solutions to clean hard surfaces.
Over the course of the past ten years, I have advocated for C diff awareness. I have met countless people who have lost a loved one from this disease or have suffered with it themselves. The most important lesson I have learned is the power of one's own story and how to utilize your own voice to promote awareness and help others. We all need to remember that one day we will all be a patient. This is why it is so important to be your own advocate, educate yourself on the dangers of Hospital Acquired Infections and practice hand hygiene regularly.
C diff does not discriminate; it does not care what economic background you come from, whether you are young, old, male, or female. A common question I get asked is "what can I do?" - wash your hands, take precautions if you have a hospital stay planned, ask your doctor/dentist about any antibiotic you are prescribed, and most importantly ask questions and have conversations with your family and friends about patient safety.
For more information on C diff and C diff advocacy, visit the
Peggy Lillis Foundation
.