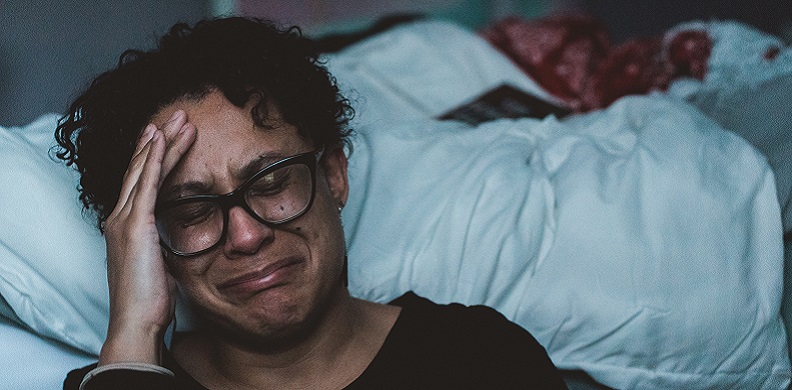 The Impact of Maternal Mental Health Stigma
This blog describes maternal deaths reviewed by Maternal Mortality Review Committees throughout the United States. Each one of these deaths represents a wife, sister, daughter, aunt, niece, or other loved one. We recognize the sacred opportunity to learn from them, and through their experiences. And we honor each one by continuing to elevate and improve maternal health outcomes for all women and birthing people.
Posted under: Maternal Health, Mental Health
On September 15th, I wrote about the continued stigma surrounding maternal mental health and its impact on maternal morbidity and mortality.
Just a few days after that
blog
was published, the Centers for Disease Control (CDC) released its most
recent report on maternal deaths
during the period 2017 – 2019 from 37 Maternal Mortality Review Committees (MMRCs). Historically, most pregnancy-associated maternal deaths have been related to postpartum hemorrhage, cardiovascular disease, or other cardiac condition. Even more startling, the reviews found that over 80% of these deaths were deemed to have been preventable.
80%.
For the period 2017 – 2019, the most frequently reported outcome was that of mental health conditions, including deaths of suicide, overdose/poisoning related to substance use disorder, and other deaths determined by the MMRC to be related to a mental health condition, including substance use disorder.
It is time to make mental health part of our vocabulary. Normalize it. Embrace it. For many it is much more comfortable to discuss Postpartum Hemorrhage or Preeclampsia. Substance use disorder tends to lean in on the philosophy that "the patient brought that on themselves." Nothing could be further from the truth.
Enough.
If we want to truly make a difference in healthcare, we need to start by leaning in and digging deep about mental health stigma. Normalize discussions surrounding addiction medicine, suicidal ideation, or using substances to offer a momentary freedom from pain, worry, anxiety, depression, or worse. These topics and many more like them create crucial conversations within each one of us and force us to think more broadly. And more compassionately.
Over 80% of maternal deaths were preventable.
Keep in mind that there is so much to unpack behind mental health. Life experiences and circumstances play into our own mental health. When was the last time you asked a patient about their living situation? Can they afford housing? Food? Essentials? Do they have reliable transportation? How much of these add to anxiety, depression, and other maternal mental health issues? Or are the cause of it? Beginning on January 1, 2023, The Joint Commission and the Centers for Medicare and Medicaid (CMS) begin rolling out new standards regarding unmet social needs. Feel free to reach out to me and I'll be happy to introduce you to these changes. If you're not intentionally engaging in these conversations now, you will be, and preparation is key. There is so much more than simply asking these questions. There is skill development, empathy, and cultural competence that must be considered.
Don't Feed into the Stigma
There is a great deal of interest in implicit bias training, particularly surrounding social and structural racism. And for good reason. Black women continue to die at much greater rates than their white counterparts. In addition to ethnic disparities, be thinking about the mental health bias that continues to permeate healthcare. When was the last time you spoke up and spoke out against this type of comment?
"The Bipolar patient in room XXX"
"Poor baby, the mother is a drug addict"
"Mom is a drug abuser, so you can be sure prenatal care was the last thing on her mind"
This post was not long. It did not need to be. Lean into these maternal mortality review committee findings. Discover and engage in your own contributions to eliminating preventable maternal mortality. And then engage those around you. And while you are at it, be listening and watchful for mental health stigma and bias and become a champion. You may save a life.
#EndTheStigma