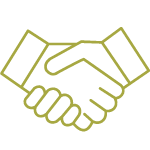 NPIC's expertise, Perinatal Center Database, and network of member hospitals are the perfect nexus to assist perinatal research and patient safety initiatives. Our data infrastructure supports a variety of models to develop and structure data partnerships to meet project and research requirements.Whether you're a perinatal collaborative, insurer, or patient safety organization, NPIC offers a broad spectrum of perinatal data collection, analytics and reporting to help monitor progress and measure outcomes of quality improvement and research projects.
Patient Safety Partnerships
Adverse Outcome Index (AOI)
A Measure for Quality Improvement
The AOI measures the volume and magnitude of ten adverse events that occur during or around the delivery process. AOI reporting is a cost effective method to track and measure harm. Use of the administrative data set to determine adverse events minimizes the data collection burden and offers a systematic approach across project participants.
Read more about the AOI
Custom Reporting
NPIC will work with you to design AOI reports to meet project requirements and goals. Reporting options include quarterly monitoring and/or pre and post QI implementation to measure impact.
Comparative and Trend Data
AOI reporting includes trend analyses displaying up to 16 quarters of data and comparison benchmarks to the NPIC AOI database and target benchmarks to the top WAOS quartile performers.
Data Coordination
NPIC reduces the burden of data collection by working directly with hospitals and state entities to coordinate data sharing and regulatory agreements, data submission and data validation.
Perinatal Quality Collaborative Report
A collaborative-wide report displaying maternal and newborn utilization and outcome metrics for all hospitals participating in a collaborative or QI project.
Perinatal Quality Dashboard
A display of hospital quality metrics in comparison to a peer group and region or statewide collaborative average.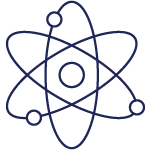 Research Partnerships
The Perinatal Center Database (PCDB) and a cohort of research engaged member hospitals provide multiple opportunities to partner on a variety of research activities. Partnerships range from longitudinal PCDB analyses of the PCDB or engaging participation of NPIC member hospitals.
Read more about research opportunities