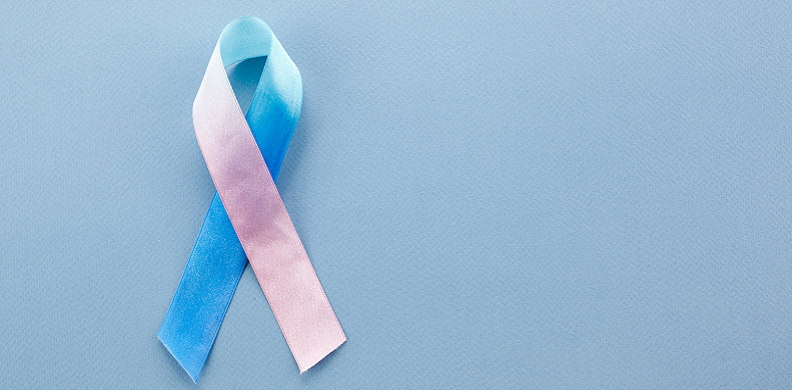 Pregnancy & Infant Loss Awareness Month: The Importance of Becoming Aware
This blog post discusses pregnancy and infant loss, which may be difficult for some, particularly those in more recent stages of grief. We are grateful to our guest blogger this week who offers unique insights and gentle reminders of how we can all support those experiencing pregnancy and infant loss.
Posted under: Maternal Health, Mental Health, Other
As October starts coming to an end, we are reminded of the importance of getting our mammograms during Breast Cancer Awareness Month. In September, Ovarian Cancer Awareness Month served to remind us all of the importance of screening and proper treatment for such a devastating gynecological cancer. So many worthy and special awareness campaigns. Tucked in there with them, however, is Pregnancy & Infant Loss Awareness Month, an awareness month that is a little quieter than the others and not as openly discussed. Why is that? According to the Star Legacy Foundation, 1 in 4 women will suffer a pregnancy loss. One in four. Twenty-five out of 100. Twenty-five percent. However you wish to state the statistic, it equates to an incredible number of women affected. So why aren't more people talking about pregnancy & infant loss? Why does it have to be such a lonely type of loss?
Here is an interesting thought: If you were to lose your leg or your vision or some other important piece of your body, many people would probably console you. You would receive emails and cards wishing you a speedy recovery. Friends would call you and bring you meals to help you during your time of convalescence. You would most likely have more support than you ever imagined. People would think of you and would be reminded of your loss every time they see you and the well wishers would continue to wish you the best on your journey to recovery.
However, if you experience the loss of a pregnancy or an infant, you may receive some support from close family and friends and you may receive meals and cards. However, the number of people who encounter you or who think of you are not going to be able to relate to your type of loss at all. They may not have ever known you were pregnant. They probably never met your baby. There is nothing tangible to remind them that you have lost a piece of you, because your loss isn't reflected by your outside appearance. Your loss lives in your soul, which is a place that no one can visibly see.
This is why Pregnancy & Infant Loss Awareness is so important. In order for the women affected by such a profound loss to feel supported, we have to understand what a lonely and unique type of grief pregnancy & infant loss creates.
Some important statistics (www.starlegacyfoundation.org):
1 in 6 women will be diagnosed with Post-Traumatic Stress Disorder after a stillbirth.
Six months after a stillbirth, parents operate at 63% of their previous productivity due to the emotional, physical, and mental demands of grief.
60-70% of grieving mothers report grief-related depression symptoms 1 year after stillbirth. In ½ of these mothers, the symptoms lasted for 4 years or more. It is estimated that 4.2 million women in the world are living with depression secondary to stillbirth.
Almost 1 in 10 obstetricians will be so devastated by a stillbirth that they will consider a career change.
Today, across America, 70 babies will be stillborn. That is enough to fill a school bus.
How do we do better?
The wonderful Brene Brown, in her famous
video
on the subject of Empathy, tells us that in order to make a connection to someone and what they are going through, we must climb down into the hole with them. We must find some way to connect with their experience so that we can support them.
We are human. Humans, by nature, crave connection. Being aware of another person's pain, even if we can't completely relate is the first step in connection. If we can create an awareness about something, it will become easier over time for us to acknowledge those people around us who are going through that experience.
Therefore, we have an obligation to become more aware and then to spread that awareness. If you are a neighbor or a friend of someone experiencing a pregnancy loss, be aware that she is hurting and feeling isolated. Ask her baby's name and don't be afraid to ask her how she is doing. If you are a nurse caring for parents experiencing the loss of a baby, take the time to be present for them. If you are at a loss for words, tell them that you can't find the words but that you are going to be present for them. If you are an obstetrician and you have just told your patient that her baby has no heartbeat, take the time to sit with her and let her cry and let her know that while she has never been through this before, you have. You have been through this with other mothers and you are going to take the best care of her.
That is how we do better. We take a moment to realize that this mother's pain is monolithic and life-altering. We sit in the deep, dark place with her and love her through it. We allow ourselves to become changed for the better after being a part of such a sacred experience. We don't shy away from supporting these families. Instead, we reach out a hand and allow our efforts to lift them up over time to a more hopeful place.
Remembrance & Hope for the Future
There are many ways that people create awareness and remembrance during October. Many will light candles on October 15th during the global Wave of Light. Many will attend remembrance walks and celebrations. Others will release balloons or lanterns. All are wonderful ways to remember and remind others of the pain of pregnancy & infant loss. During this special month of October, I challenge you to think about butterflies. They are a symbol of hope and peace and rebirth. Dr. Elizabeth Kubler-Ross was a doctor known for her work with death and dying. As a nurse who works in bereavement, I am very familiar with
Kubler-Ross's stages of grief
. Dr. Kubler-Ross wrote a book, The Wheel of Life, A Memoir of Living and Dying, about her post war visit to the site of the Maidanek concentration camp, which is in Poland. She spent time in the area where the children had lived and she saw clothing and shoes and other signs that they had been there. However, it was the hundreds of butterflies that the children had carved into the walls with pebbles and fingernails that brought her to the realization that the prisoners in the camps must have known that they were going to die. "Soon they would leave their bodies the way a butterfly leaves its cocoon. And I realized that was the message they wanted to leave for future generations. . . .It also provided the imagery that I would use for the rest of my career to explain the process of death and dying."
As October and Pregnancy & Infant Loss Awareness Month comes to an end, I want you to think about the butterflies that were drawn on the walls in Poland by those dear children. Those children, although they would never know it, inspired awareness around the topic of death. Their art opened the door for us, as a community of humans, to become aware of those around us who are hurting and to hope for the type of healing that only happens when we come together in support of one another.
About the Author
Melissa Petersen has been a nurse for 26 years and has worked in the field of women's services throughout her career. She began her work as a nurse in Labor & Delivery and advanced her degree in 2001, earning a Master's degree as a Women's Health Nurse Practitioner (WHNP) from Georgia State University. After several years working in a private practice and after experiencing the stillbirth of her 3rd child, she returned to Labor & Delivery at Northside Hospital and became one of the Perinatal Bereavement Clinicians. One of her most cherished accomplishments is the establishment of
H.E.A.R.T. Strings Perinatal Bereavement & Palliative Care Program
, which has become a nationally known perinatal bereavement program that serves not only the patients from Northside Hospital, but also families from around the country who are seeking support H.E.A.R.T.strings Perinatal Palliative Care Program (northsidepnl.com). In 2014, Melissa was named a March of Dimes Nurse of the Year in the field of palliative care.