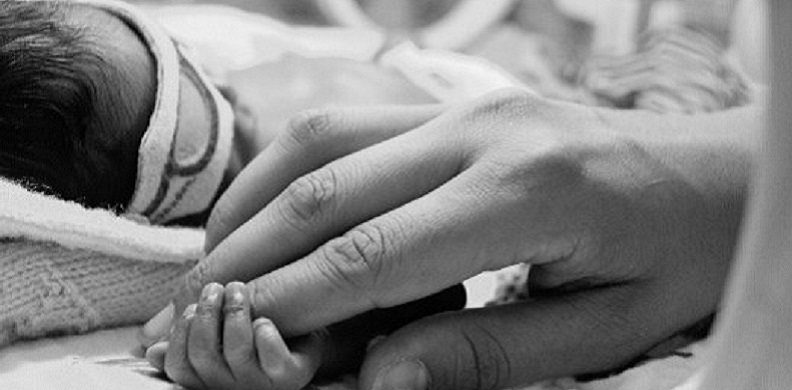 Respectful Care in the Neonatal Intensive Care Unit: Prematurity Awareness Month
As we close out Prematurity Awareness Month, it is important to recognize the outstanding work that goes on within neonatal intensive care units (NICUs) every day.
Posted under: Other, Quality of Care
As we close out
Prematurity Awareness Month
, it is important to recognize the outstanding work that goes on within neonatal intensive care units (NICUs) every day. While we use one month to recognize the importance of reducing prematurity and its impact on the family and community, there is no better time to reflect on the need to infuse
Respectful Newborn Care
in the NICU every day.
Respectful Care…What is That?
Understanding the value and importance of respectful care in the neonatal care setting is and will be an essential conversation to engage. In pregnancy and obstetrics, Respectful Maternity Care (RMC) is defined as the preservation of a person's dignity, choices, and preferences during birth and during the postpartum period. Respectful Care has been and continues to be a priority for maternal health outcomes, particularly with the continued disparities that are discussed within communities, including significant maternal and neonatal outcome disparities experienced by Black and Brown women, and other marginalized communities.
While the Respectful Care model typically focuses on the person giving birth, it is essential that these elements are applied to the supportive care of the mother/patient and newborn dyad in the Neonatal Intensive Care Unit. There are a few areas to focus on, including reducing stressors, provision of family navigators and support structures, and trauma-informed care. What are some of the elements of Respectful Newborn Care? Let's dive in:
Reducing Stressors
The stressors that new parents experience with the birth of a premature newborn can be overwhelming. And supporting a new parent is critical in offering Respectful Newborn Care. Respect for the parent and their needs is an essential element of newborn care.
Imagine you have just given birth 2 months early, and you have two young children at home. Your spouse is ill and not able to visit with you and your newborn. You live an hour away from the hospital, and arranging childcare is uncertain. What is going through your mind? How are you going to be in two places at once?
NICU parents deal with these types of situations every day. Providing support to the mother and family to assure opportunities for bonding and care provision are essential. Transportation, food security, and the care of other dependent children as needed for frequent visitation to the NICU provides stability and a sense of control. Financial challenges compound these issues and further accelerate disparities that are found within neonatal care. Fully understanding social determinants and drivers of health (SDOH) speak to the promotion of dignity, autonomy, and the ability to care for a newborn amid turmoil, such as an unexpected admission to the NICU.
Availability of a NICU Navigator/Support Structure
The ability for a mother to achieve the highest levels of autonomy during a NICU stay relies on the ability to fully comprehend and understand the course of care. A NICU Family Navigator or NICU Family Support Program can facilitate communication and ensure that every newborn and family are assured the same level of respectful care and discharge planning. Any differences in care, specifically surrounding diverse families, racial and/or ethnic outcomes discovered during inpatient care or during the discharge process should be immediately evaluated. Postpartum doulas can be a tremendous source of support for transitioning families from hospital to home. Want to know more about postpartum doulas and NICU care? Here's more from
DONA International
.
Trauma-Informed Care
Trauma-informed care is an essential principle of the Respectful Care model. Facets of trauma-informed care, such as previous experiences of trauma and subsequent response and reducing the impact of a current trauma (like an unexpected admission to the NICU) provide a meaningful foundation to the care of mothers and families during a stay in the NICU. Maternal/newborn separation can exacerbate trauma, and facilitation of visitation and information is key. Again, identification of environmental and social/structural determinants of health and their mitigation can ease the impact of further trauma to a family unit. These elements are cyclical, and all serve as conduits within a Respectful Care paradigm.
Part of reducing parental trauma in the NICU is assuring a shared decision-making approach for care. Encouraging involvement and supporting choices in the care of a premature baby can be empowering and motivating for a parent experiencing trauma during a NICU admission.
Impact of Prematurity on Communities
Over the past five years, the rate of preterm birth with major complications (MSDRG 791) within the National Perinatal Information Center Database (www.npic.org) has been steady at about 2.7% of total neonates in 2021 (n = 333,553). Each one of these babies represents a family in crisis and experiencing a preterm birth. While there is a resounding and much needed call for Respectful Maternity Care within perinatal settings, let's also ensure that Respectful Newborn Care can be the natural next step in assuring a positive transition from hospital to home.
Learn more about Prematurity Awareness Month.
Interested in data that can support prematurity research? Connect with National Perinatal Information Center about research access to the NPIC Perinatal Database. NPIC has one of the oldest and most robust and dedicated linked mother/baby datasets in the US and provides key metrics for linked maternal and neonatal outcomes. To learn more, contact inquiry@npic.org.