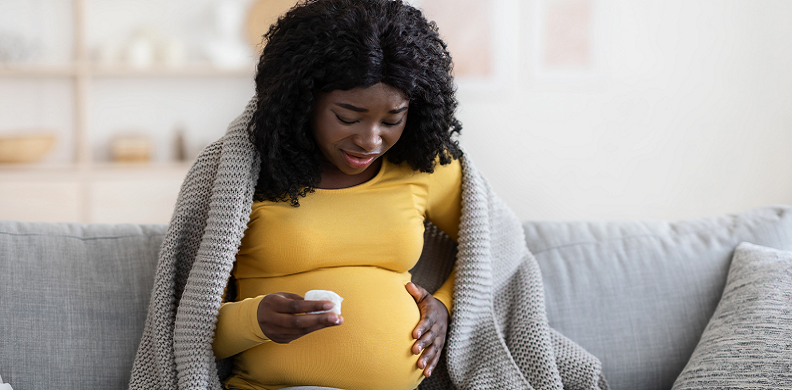 The Last Person You'd Expect to Die in Childbirth…Again…
The past few weeks have been very difficult for families within the United States. Communities are grappling with mothers who are dying on the day of childbirth, or within a day or two.
Posted under: Maternal Health, Quality of Care, Social Determinants of Health/Disparities
The past month has been very difficult for the maternal health community. Simply review the Go Fund Me accounts set up within the past month alone, and you will find the following posts of mothers who have died in childbirth, or before discharge home (not exhaustive):
32-year-old Justine Kostenbauder died of severe complications during childbirth (South Carolina).
Camylle Bowen died two days after childbirth (Texas).
28-year old Vanessa Dannecker died during childbirth (Long Island).
And social media erupted with disbelief this week upon hearing of Tori Bowie's death during labor at her home, a track star and Olympic champion,
the last person you'd expect to die in childbirth
.
And that was the exact title of the
NPR/ProPublica Lost Mothers Series
in 2017. This piece described a white NICU nurse who died at the hospital she worked for due to complications of HELLP Syndrome. A long and detailed overview of the missed clues during labor and the immediate postpartum period was presented. Many other
articles
were published within this series and deserve another review.
And here we are, 2023, six years later, with the same scenarios playing out. Patients exhibiting signs and symptoms of distress. Patients verbalizing "something is wrong," and those words falling on deaf ears, or onto team members who do not have adequate resources to support them. Or both. 80% of maternal deaths are preventable…at least.
13% of maternal deaths occur on the day of delivery. 13%.
Let's do the math:
In 2021, it is reported that 1,205 women died of maternal causes. While that number is likely inflated due to COVID, let's look at 2019, the last year without COVID diagnoses: 754. That is approximately 2 maternal deaths per day. 13% of 754 is 98.
Approximately 98 women died on the day of delivery in 2019. That is approximately 2 per week.
In 2021, that number was 156, which reflects 3 maternal deaths on the day of delivery every week.
An average of a maternal death, on the day of delivery, every 2 days, in 2021.
That seems impossible in the United States of America.
Don't Blame the Pregnant Person for their Own Death
There have been many discussions on social media this week about the death of Tori Bowie. Many of those continue the amplify and elevate the real issues of systemic bias, racism, and not listening to Black women's concerns about their own bodies. But there is something that is looming in the background that needs to be immediately addressed: Blaming the patient. Did Tori use drugs? Did Tori seek early prenatal care? Was Tori compliant with her prenatal care? What? Are we back to blaming the patient?
In 2019, Dr. Monica McLemore and Valentina D'Efilippo published a piece in Scientific American,
To Prevent Women from Dying in Childbirth, First Stop Blaming Them
.
It is abundantly clear that this piece needs to be read and reread over and over. "Stop blaming women for their own deaths." If it were only that simple. And trust me, it should be. No woman should be blamed for her own maternal death.
Here is a question you should ask yourself right now: If Tori were a white track star, would you have asked the same questions? Would you have assumed that by the color of her skin that she would be more apt to be compliant in her care? Seek out early prenatal care? Drug use even considered as a discussion point? These are questions that require very honest and deep self-reflection.
Project Implicit
can be a way to begin to create a pathway for self-reflection and an assessment of internal bias.
Data Speaks Volumes
The National Perinatal Information Center stratifies many maternal and neonatal outcomes by race and ethnicity for member hospitals. And in the aggregate, the following continue to be true, and follow the scientific literature very closely:
Black women continue to have the highest rate of cesarean delivery.
Black women continue to have the highest rate of severe maternal morbidity.
Black women continue to have the highest rate of preeclampsia.
There is a tremendous amount of work to do. Many organizations continue to work side-by-side to provide meaningful changes to the care of all women, but with an intentional focus on assuring the highest quality care for Black women.
Listen to Black women. Don't make assumptions about Black women. But most importantly, support initiatives that support Black women in their communities.
And let's all work towards a goal of reducing 13% of maternal deaths on the day of delivery to zero. No woman should lose her life by giving birth to a new life.
#13toZero