Ann Gaffey, RN, MSN, CPHRM, DFASHRM
Director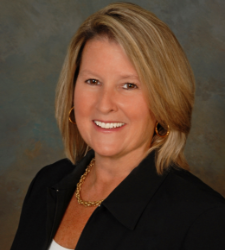 President
Healthcare Risk and Safety Strategies, LLC
Ms. Gaffey has served on the Board of the National Perinatal Information Center since 2014. Ms. Gaffey is President, Healthcare Risk and Safety Strategies, LLC. She is an industry-recognized career risk management, quality and patient safety professional with over thirty years of experience in healthcare. Ms. Gaffey provides innovative consultative services to improve and enhance enterprise risk management and patient safety programs with emphasis on risk identification, assessment, analysis and prevention as well as risk management and patient safety education. Ms. Gaffey is a frequent speaker on topics related to risk reduction and management strategies in healthcare. Ann has authored articles such as "Electronic Health Records: Communication and Documentation Considerations" in the Journal of Healthcare Risk Management and co-authored a chapter in the Risk Management Handbook for Healthcare Organizations, 6th edition.

Ms. Gaffey has acute care risk management experience, with responsibilities including managing self-insurance and captive insurance programs, insurance purchasing, claims management, and traditional risk assessment and mitigation activities. Ann also has extensive consultative experience working with hospitals, physician offices and long term care facilities in identifying areas of risk and developing risk reduction, patient safety and mitigation strategies. Significant accomplishments include design and implementation of risk and claims management programs in group captive programs. Ms. Gaffey is a member of the National Coordinating Council for Medication Error Reporting and Prevention (NCC MERP), a Steering Committee member of the Coalition to Improve Diagnosis, and a representative to the Alarm Management Task Force of the Association for Advancement of Medical Instrumentation.

Ms. Gaffey received her degree from the University of Virginia with a Bachelor of Science in Nursing. She also received her Master of Science in Nursing Leadership and Management from The George Washington University. Ann has achieved the CPHRM and DFASHRM designations. She serves as Adjunct Faculty at The George Washington University in Washington, DC., and is Faculty for the Risk Management Certificate Program of the American Society for Healthcare Risk Management (ASHRM). Ann is the Immediate Past President of ASHRM.