Lily Lou, MD, FAAP
Director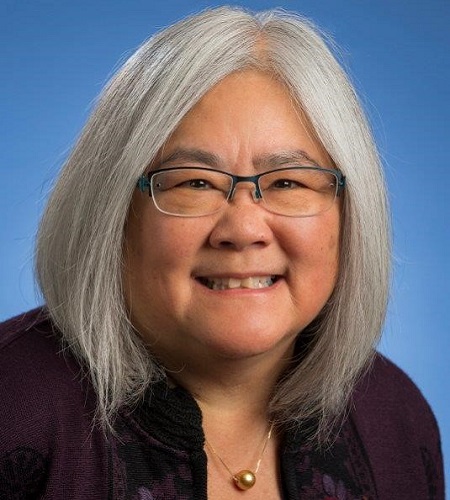 Immediate Past Chair, AAP Section on Neonatal-Perinatal Medicine
Co-chair, Section on Neonatal-Perinatal Medicine, American Academy of Pediatrics (SONPM) Advocacy Committee
Professor of Clinical Pediatrics
Director of Government Relations
Assistant Neonatology Co-chair, UIC-IDPH Administrative Perinatal Center
University of Illinois at Chicago
Lily Lou is an insightful leader with deep and varied experience in public health leadership, clinical practice, research, educational program development and hospital system leadership. She is currently a Professor of Clinical Pediatrics and Director of Government Relations at the University of Illinois-Chicago, and has occupied the rank of Chief Medical Officer/State Health Official in Alaska, served as Executive Medical Director of a children's hospital, and served in multiple roles in state and national leadership in the American Academy of Pediatrics. Dr. Lou's career has been driven by her passion for the health of every child, advocating for policy that supports every individual reaching their fullest potential, and developing the professional thriving of her team.

Dr. Lou believes in the value of all pathways in the health professions and has experience in academic, private practice, public sector and research settings. She spent a summer at NIH and three years after college doing basic science research. After completion of medical school she pursued training in pediatrics, followed by fellowship in neonatal-perinatal medicine. She stayed on for four more years as the first woman faculty in the Yale division of neonatal-perinatal medicine. After subsequent two years in private practice in North Carolina (practicing neonatology at the Women's Hospital of Greensboro and attending in the NICU at UNC-Chapel Hill), she rejoined academia at the University of New Mexico School of Medicine. In 2002, she made Alaska her home. She practiced clinical neonatology, served as the Medical Director of the NICU at The Children's Hospital at Providence from 2007-2014, followed by two years as Chair of the Pediatric Department at Providence, then 2 years as the Executive Medical Director of the Children's Hospital @ Providence. She recently served as Chief Medical Officer and State Health Official for the Alaska Department of Health & Social Services. She held a rank of Clinical Professor in the University of Washington School of Medicine/WWAMI Medical Education Program. She has won a number of teaching awards in her educational roles.

Dr. Lou is an enthusiastically engaged member of the community, wherever she lives. She represented the pediatricians of Alaska in her role as President of the American Academy of Pediatrics-Alaska Chapter. She has served as Chair of the AAP District VIII Neonatal-Perinatal Section Leadership Council, and currently serves her subspecialty community as Chair of the AAP Section on Neonatal-Perinatal. She has been on the Planning Group for the NeoPREP board review course since 2013. She had the privilege of representing the pediatric community on the Alaska Vaccine Assessment Program council during its inaugural three years. She was a founding member of the steering committee of the Alaska Perinatal Quality Collaborative and served as co-lead for Alaska implementation of Plans of Safe Care. She served on the planning committee for PLAAY (Positive Leadership for Active Alaska Youth) Day and the PLAAY Summit. She led a multi-stakeholder team to develop a strategy to eliminate Hepatitis C in Alaska. She has served on the boards of directors of the state March of Dimes chapter, the Providence Alaska Foundation, a domestic violence shelter in New Mexico and the Green Hill Center for North Carolina Art.

Dr. Lou received her undergraduate degree in Genetics from the University of California @ Davis, her medical training at the University of North Carolina at Chapel Hill, then completed her pediatric residency at the University of Minnesota Hospitals and Clinics. She pursued Neonatal Fellowship at the Yale University School of Medicine. She completed a fellowship in medical education at the University of New Mexico. She has participated in numerous health leadership programs.